This post is a series of posts looking at the size of Australian sports leagues on LiveJournal, its clones and other social networks. Five earlier posts were Australian Football League on JournalFen , Australian Football League community on DeadJournal , National Rugby League on DeadJournal and JournalFen,  Australian Football League on LiveJournal clones like Blurty, Dreamwidth Studios and InsaneJournal and Adelaide Crows community on LiveJournal, its clones and Blogger.
There is a tool called Twitter Analyzer.  It allows you to get some data about your followers on Twitter.  It has some short comings, namely that it really only allows you to identify followers by country, rather than state.  When trying to figure out the population location inside Australia for a team, this is a bit of a problem.  Still, data is data and I ran every team's official Twitter account through it and the results are… not what I consider particularly useful.  For me rather than highlight where an audience for a team is, this highlights the problem of Twitter follow spam.
Before going into this, Australian Football League games are available outside Australia.  The AFL has a list of their international partners that air games and news from the league.  The easiest place to get games is the United States and the United Kingdom where ESPN may provide them with up to three matches a week.  Ireland's national network doesn't appear to get games, so much as they get match summaries but they do get some on ESPN.  Europe gets the games on Eurosport but they are limited to two matches a week.  The Middle East and North Africa get two live matches a week.  New Zealand gets one live match a week on Sky, with additional coverage during sports related news casts.  Canada gets one game a week.  There is no indication that these games air live in Central and South America, Asia, and Oceania.  Airing of games in Africa is only very recent in a deal that appears to have taken place midway through the 2009 season. There clearly is an international market for the AFL and it is being fed.
In the United States, the major site for info on Australian rules football, Australian Football Association of North America, gets only about 503 visitors a month.  For the official AFL site, Compete estimates the size of the United States visiting population at 6,736 for the past month.  This is relatively small population that we are talking about.  Alexa says that the official AFL site gets 2.6% of its traffic from countries other than Australia, Sri Lanka, the United States, the United Kingdom, China and India.  Alexa does not rank the official site in Ecuador, Germany, Thailand, or France.
With that all in mind, time for Twitter data.  The team with the most followers it the Adelaide Crows with 3,696 follows.  The Essendon Bombers come in second with 3,808 followers.  The Collingwood Magpies are third at 3,506 followers and the Sydney Swans are fourth with 3,160 followers.  At the bottom are the Gold Coast Football Club with 139 followers.  The second smallest team in term of followers count is are the Fremantle Dockers with 282 followers.  Third is the Brisbane Lions with 363 followers.  All the other teams have follow counts above 500 and below 300.  Comparing the totals to the totals for LiveJournal clones, which is admittedly a bit small, something feels a bit out of whack but as I'm not Australian, not exposed to AFL coverage on a regular basis as part of my local news watching and reading, I'm not sure what.  The Essendon Bombers are number one for most followers on Twitter but rank 13th for total fans on LiveJournal clones.  The Collingwood Magpies rank 9th for population total on LJ clones and 3rd for followers on Twitter.  The Carlton Blues rank last for followers on LiveJournal clones but 6th on Twitter.  The Hawthorn Hawks rank 4th on LiveJournal clones and 11th on Twitter.  The Brisbane Lions rank 3rd on LiveJournal clones and 11th on Twitter.  The Fremantle Dockers rank 2nd on LiveJournal clones and 15 on Twitter.
As I implied above, there is an international audience for the AFL but the size of it is some what limited.  Twitter Analyzer's numbers don't add up when comparing them to total followers so I'm not sure how accurate they really are. Overall, when total follower counts for all teams are added together, the total is 26,134 followers.  Based on Twitter Analyzer, 15,191 people do not list their country in their profiles.  That leaves us with 10,943 people who do list their country which would be fine but  9,059 are from Australia and 4,669 are from the United States which shouldn't be possible.  Given that, I'm just going to compare the totals based on the data that Twitter Analyzer provides and ignore the total followers numbers from Twitter.
Using these numbers, 59.6% of all followers of official AFL accounts are Australians.  Americans represent 30.7% of all followers.  Great Britain accounts for 3.3% of all followers.  Germany, Ecuador, and India all have percentages between 1.0 and 1.9%.   In addition to those numbers, 42 accounts from Greenland, 68 from Thailand, 18 from Vietnam and 31 from Argentina follow these official team Twitter accounts.
I'm going to call highjinks here.  I know there is a US audience for the AFL.  We have our own domestic leagues, which attract a small audience mostly of die hard fans and people connected to the players.  The games are televised.  But I cannot believe that the Australian audience for teams on Twitter is only twice that of the US audience.  I'm also having a hard time believe that Ecuador and Argentina have a large following on Twitter.  I don't believe that these numbers are a reliable indicator of international interest by country in these teams.  Evidence seems to indicate that two of the following are likely taking place: People are not listing the country they are actually from AND that these accounts have people following them with the intention of trying to get an autofollow back.  This data just is not reliable to determine the size of an team's audience, or even the team's effectiveness at using Twitter to reach their target audience.
That said, the following is a country by country break down based on the numbers from Twitter Analyzer.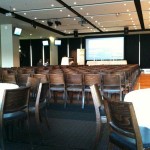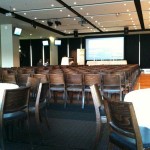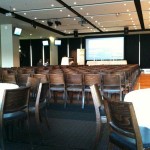 Related Posts: