St Kilda Twitter growth in response to latest nude photo controversy
I'm planning on eventually writing a paper/dissertation chapter on this.  In the meantime, I'm busy gathering data. I'm posting some of it as a I compile it so people can get a bit of an idea about how this is playing out immediately in social media circles.
It looks like Zac Dawson got an increase in Twitter followers as a result of being linked to the controversy, picking up 25 new followers.   Ditto for the official team account, which picked up about 40 followers.  Steven Baker has also picked up about 40 followers. Jason Gram also got a bump of 45 followers. A few players didn't get a bump. The fansite/unofficial team accounts didn't get a bump.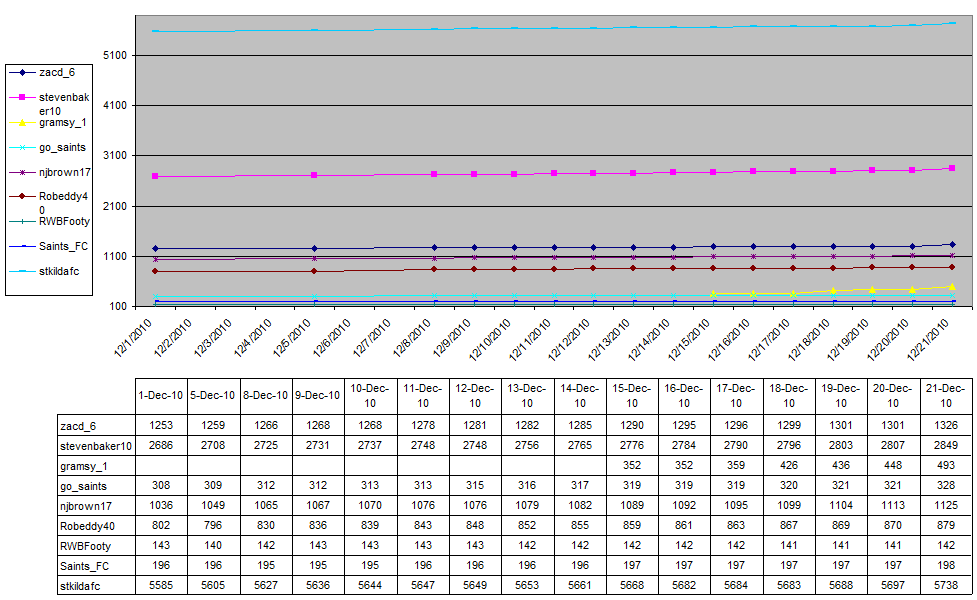 Related Posts: