I'm playing with Microsoft MapPoint. It is pretty awesome, except for the fact that some smaller cities don't register. Anyway, I finished compiling the location of all fans of ANZ Champship teams on bebo, blogger, LiveJournal and LiveJournal clones. Interest in this particular competition is small compared to the NRL, AFL and A-League. For a few people, fans didn't list a city which makes getting an accurate idea of where fans are difficult. Two cities didn't appear as they were really, really rural so they were excluded. I took this data and the output was the following map.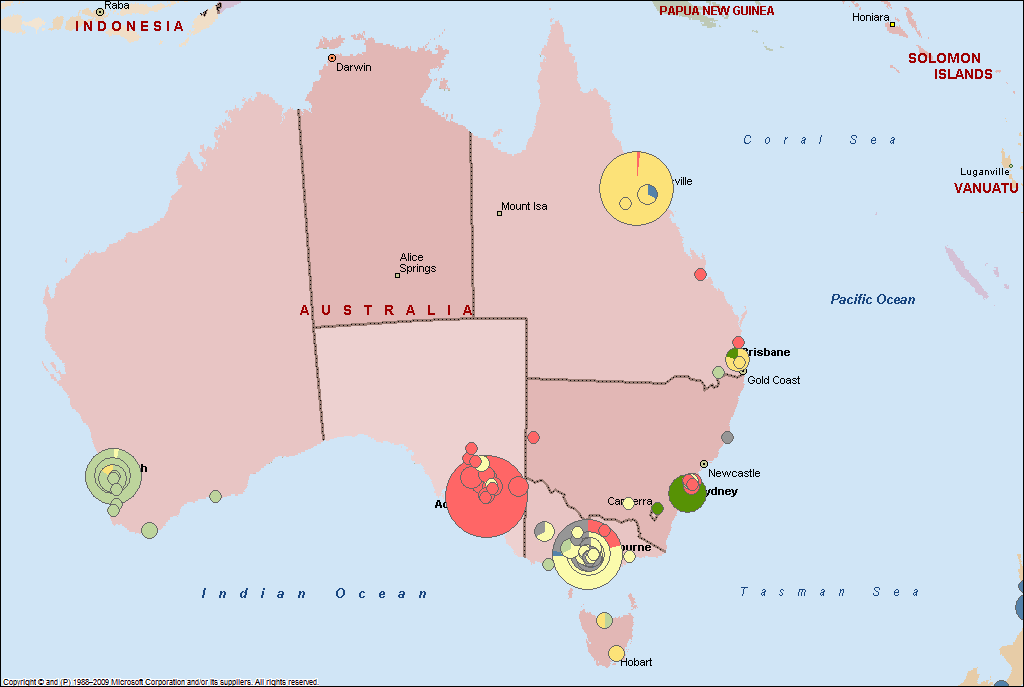 Australia Test by City


| | |
| --- | --- |
| | 2 |
| | 1 |
| | Adelaide Thunderbirds |
| | Melbourne Vixens |
| | New South Wales Swifts (Sydney Swifts) |
| | Northern Mystics |
| | Southern Steel |
| | Sydney Swifts |
The map has that limited perspective because there were no Queensland based fans. That includes people who just listed state, not city. The same situation existed for Western Australia, Tasmania, the ACT and Northern Territory.
Related Posts: